Anyway the upshot of it was that her actions are found
here
. And they have some free downloads which are really worth trying. There is a couple of lovely black and white actions that I was really pleased with. I used one of them to make this page.
This uses one of Vinnie Pearce's artistic overlays, which I also love, and her word art as well... The funny thing was that this photo was taken at the playground and the white bar he is holding is actually a kind of vivid orange which completely discoloured his face. I thought the photo was a throwaway, and was just playing with the action... and it just worked. Funny how that happens sometimes.
So I haven't blogged for a while. It just hasnt been that interesting! Lots of working and sleeping really. I have been following the So you think you can design contest on digiscrapaddicts.com and we are on the final round now. The kits are all still there if you are looking for some great freebies. There was so much amazing talent there.
Sara of Sweet Blossom Design has been going from strength to strength with a new amazing kit each week, and I have been such a slack bunny because I haven't mentioned them in a while. Her new kit this week is called Magic Happens and it is seriously gorgeous with lots of bling.
available at
scrapthatidea.com
And the new June collab kit is also out, this is a very cool kit with a beach theme. Here are the layouts I made with it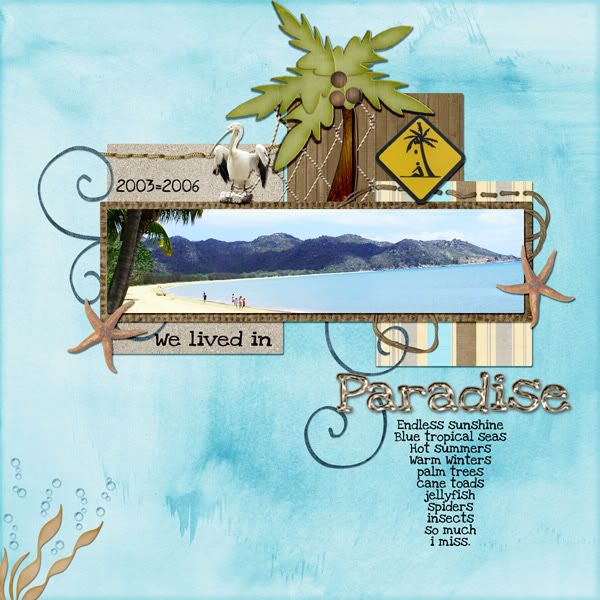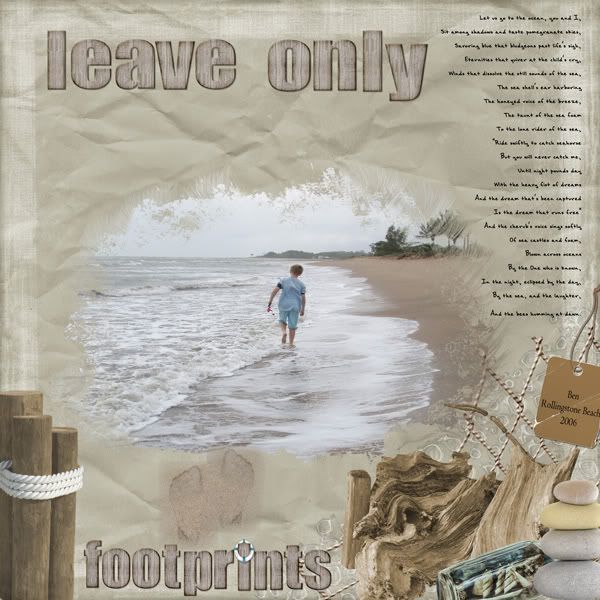 Once again availabe at
scrapthatidea.com
So that is the update. Hope you like the alpha. That is the end of Classic Baby. I think it is probably time for another couple of templates and then... maybe I will get my next kit out.